Five Chinese Singers You Should Listen to before you get to China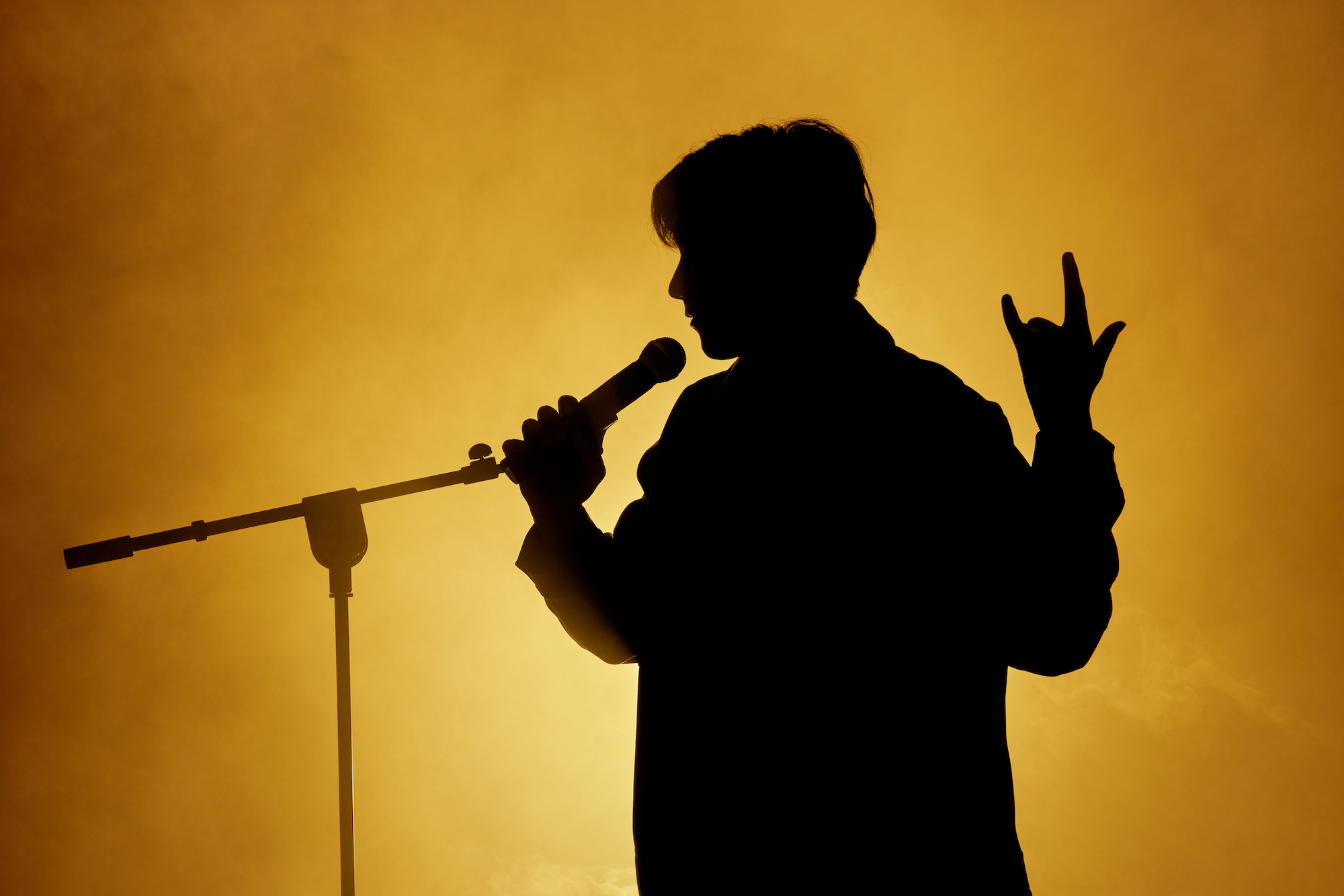 Do you like Chinese music? How many Chinese singers do you know? How many Chinese hit songs have you listened to? Today, we're going to recommend you five Chinese singers who are so representative that you should listen to. Follow us, and get the key to learning Mandarin while enjoying Chinese songs.
...
1. Amei Chang
AKA: A-mei/ Sherry/ Kulilay Amit
Profile:
Amei Chang is a famous pop singer in Taiwan, China. She is not only a singer on the cover of the Asian edition of Time magazine, but also one of the most influential figures in the Chinese music scene, as well as the most representative real power faction singer in the Chinese music scene from the mid-1990s till now. Her albums have been sold for more than 10 million copies in Taiwan and 50 million copies in Asia, holding the record for sales and concert attendance of Asian Chinese pop female singers.
Music link here: https://www.youtube.com/watch?v=I49Kec5Pj1Y
Figure evaluation:
Amei Chang is the first Taiwanese singer to break into the mainstream of pop music while emphasizing her indigenous identity, becoming a symbol of indigenous people's upward struggle. (From Sina Female)
As a successful singer, Amei Chang is able to continue to innovate in music, having the spirit which is rare among the entertainers of this era. (From China Network)
Representative songs:
Sisters (《姐妹》) is the first song of Amei Chang since her debut. In 2016, to commemorate the 20th anniversary of her debut, Amei Chang sung a rearranged version of "Sisters". The song represents the intimate feelings between sisters.
Faces of Paranoia (《偏执面》 ) is the title track of Amei Chang's album released in 2014. The song represents a love dominated by possessiveness.
Slow (《缓缓》) is a single released by Amei Chang in late 2020. The song conveys life enlightenment brought about by the epidemic.
...
2. Jacky Cheung
AKA: Cheung Hok Yau
Profile:
Jacky Cheung, from Hong Kong, China, is a very influential music superstar in Asia, as well as a famous film actor. He is one of the Four Heavenly Kings of Hong Kong music scene, enjoying the God of Song reputation in Chinese-speaking areas. In 1995, Jacky Cheung's album sales ranked second among the world only to American singer Michael Jackson.
Music link here: https://www.youtube.com/watch?v=PccpLbsYIY0
Figure evaluation:
Jacky Cheung is a superstar and pioneer in the field of pop music. He developed a large overseas following successfully, and his peak period is considered to be the time when Hong Kong pop music made a great contribution overseas. (From Sohu network and Tencent network)
Jacky Cheung has no particular style of music, because he can perform almost all types of music. (From Xinhua network)
Representative songs:
The Goodbye Kiss (《吻别》) is included in Jacky Cheung's album The Goodbye Kiss released in 1993. This song shows the lovelorn's unwillingness to give up incisively and vividly.
Along the Way with You (《一路上有你》) is also included in Jacky Cheung's album The Goodbye Kiss. It is a tender and classic love song.
You are the Most Precious (《你最珍贵》) is sung by Jacky Cheung and Gao Huijun, released in 1998. It's a classic love song duet.
...
3. Jolin Tsai
Profile:
Jolin Tsai is a famous Chinese pop singer. She is the winner of the Best Mandarin Female Singer Award at the 18th Golden Melody Awards in Taiwan. So far, her albums have been sold for more than 23 million copies in Asia, and she is recognized as the most representative female singer in the Chinese music industry in the 21st century.
Music link here: https://www.youtube.com/watch?v=qUHY3G5Cswk
Figure evaluation:
Jolin Tsai has become a symbol of Chinese pop music, not only because of her music, her appearance and her dance, but also because of her unyielding spirit and infinite possibilities. (From Tencent Entertainment)
What Jolin Tsai has achieved is from her step by step effort, she is like some people in real life, hoping that diligent work may turn into harvest. The reason why she is so successful, is that she tries more than others. Jolin Tsai has the willpower of a tough woman, she is hard-working no matter in music or performance. (From China Times)
Representative songs:
Love 36 (《爱情36计》), from Jolin Tsai's album Castle released in 2004, is a dance song with straightforward lyrics, hopping melody and strong appeal.
Rewind (《倒带》) is also from Jolin Tsai's album Castle, is a pop-rock song filling with her emotions.
Play (《PLAY我呸》) is the title song of Jolin Tsai's album Play released in 2014, is an experimental and avant-garde electronic song.
...
4. Jay Chou
AKA: Chou Jie Lun/ President Chou
Profile:
Jay Chou is a Taiwanese mandopop singer, composer, lyricist, producer and director. He is the most revolutionary and iconic singer-songwriter in Asian pop after 2000, and is known as the King of Asian pop. He have broken through the traditional theme and form of Asian music and fused various music materials to create varied song styles, especially famous for hip-hop and R&B, which combine Chinese and Western styles. He can be regarded as the pioneer of the Chinese style of mandopop music.
Music link here: https://www.youtube.com/watch?v=OR-0wptI_u0
Figure evaluation:
The uniqueness of Jay Chou lies in his pursuit of Chinese-style music while injecting the beauty of literature and artistic conception into his music, making him an idol with his own cultural taste. (From Guinness World Records)
Jay Chou's talent lies not only in his live improvisation ability and mastery of music theory and all sorts of musical instruments, but also in his unconventional creative ideas, which gives his songs a strong personal style that is not identical to any other musical form. (From American CNN)
Representative songs:
Nunchucks (《双截棍》) is included in Jay Chou's album Fantasy released in 2001. The lyrics of this song are fun and interesting, with strong ethnic customs, which is unconstrained and full of pictorial sense.
Rice field (《稻香》) is included in Jay Chou's album Capricorn released in 2008. The song was created for the Wenchuan earthquake, telling the listeners a very simple but easily forgotten principle, that is contentment.
Bedtime Stories (《床边故事》) is the title track of Jay Chou's album Jay Chou's Bedtime Stories released in 2016, is an imaginative classical rap song.
...
5. Siwei Ma
Profile:
Siwei Ma is a male rapper born in the 1990s who comes from Chengdu, Sichuan Province. He is a member of the rap group Higher Brothers. He has toured the United States with the group and has released two solo albums to date.
Figure evaluation:
Born and raised in Chengdu, Making Siwei Ma control the styles of Old School, Trap, Boombap etc. easily, while adding more energy to his lyrics. As the team leader of the mainland rap group Higher Brothers, Siwei Ma can not only write songs, produce, mix and edit music videos, he is also recognized in rap circle for many of his personal music works. He has gradually become one of the representatives who bring Chinese rap to the world, leaving an imprint on the landscape of contemporary Chinese hip hop. (From Rolling Stone)
Representative songs:
Laoshan Taoist (《崂山道士》) is included in Siwei Ma's mixtape P.E.L VOL.2 released in 2014. It is an Old School hip-hop song with strong Chinese style.
Bean Psate (《豆瓣酱》) is a single by Siwei Ma released in 2021, and bean paste is a specialty of his hometown, Pixian County, Chengdu.
Why (《为什么》) is a single released by Siwei Ma in 2021. If you get any doubts about love, you can find some resonance in this song.
...
Our article has come to an end, but there are so many other excellent Chinese singers waiting for you to explore. If you want to know more about Chinese singers or mandarin hot songs, or you're planning to study in China, get in touch at [email protected] and we're glad to help.